The latest version of the [PhidgetSBC line](http://www.phidgets.com/products.php?category=21) includes an ARMv5 processor which means it now has support for go. Unfortunately the current golang package in the debian repository does not work but I was able to [compile golang from source](http://golang.org/doc/install/source) on the PhidgetSBC3 and it worked (including [`cgo`](http://golang.org/cmd/cgo/)). Thanks to the [
"The Go Language Gophers" team](https://launchpad.net/~gophers/+archive/go) I downloaded the `golang-tip` package and built it on my PhidgetSBC3. I've made this `deb` available in my apt repository so you can easily install go and get rocking.
1. Plug your PhidgetSBC3 into power and network
2. Go to [phidgetsbc.local](http://phidgetsbc.local/) and set a password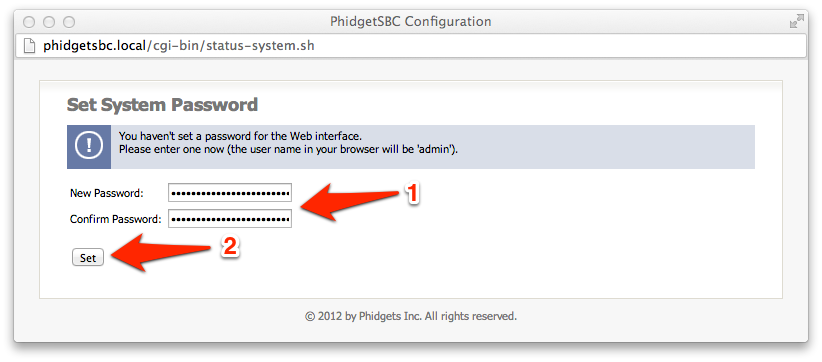 3. Enable the SSH server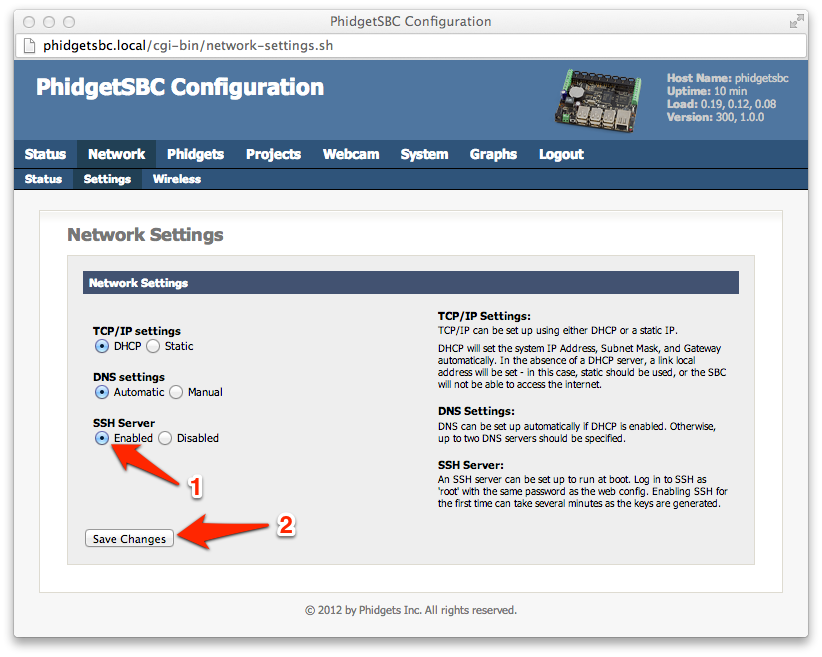 4. Add your ssh key to the phidgetsbc *(optional)*
ssh root@phidgetsbc.local "mkdir -p .ssh && echo '$(cat ~/.ssh/id_rsa.pub)' >> .ssh/authorized_keys"
5. SSH in
ssh root@phidgetsbc.local
6. Add my apt key
apt-key adv --keyserver keys.gnupg.net --recv-keys B4F808A2
7. Add my apt repo
echo "deb http://apt.samuelkadolph.com/ wheezy main" > /etc/apt/sources.list.d/samuelkadolph.list
8. Update apt
apt-get update
9. Install go
apt-get install golang-tip -y
And that's it. You can check that go is properly installed with `go version`. You should see something like this.
root@phidgetsbc:~# go version
go version devel +07ed29a4f9f5 Sat Mar 23 09:57:40 2013 +0900 linux/arm
And check that it's working with a hello world sample.
root@phidgetsbc:~# cat hello.go
package main
import (
"fmt"
)
func main() {
fmt.Printf("Hello world\n")
}
root@phidgetsbc:~# go run hello.go
Hello world
Now get hacking with go on the PhidgetSBC3. [See Part 2 for using the phidgets library in go.](/2013/03/go-on-the-phidgetsbc3-part-2/)